Calendar of Events
Check out our calendar for ways to stay connected to your TogetheRide community no matter where you are!

If you missed a broadcast, click here to watch our recordings.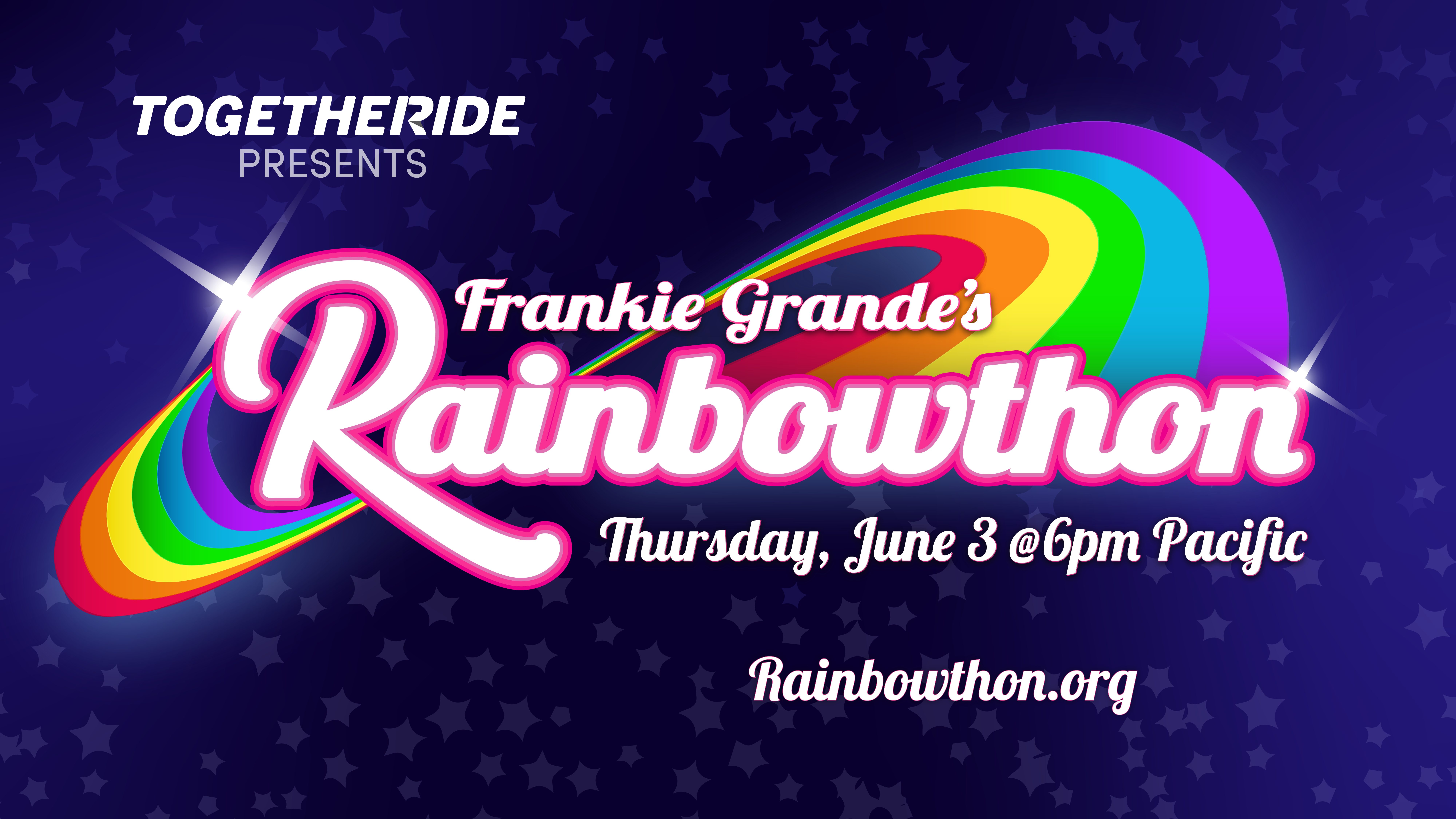 TogetheRide Presents: Frankie Grande's 2nd Annual RAINBOWTHON You won't want to miss the most PRIDEful show on Earth! Hosted by Frankie Grande, and benefitting the HIV/AIDS services of the Los Angeles LGBT Center via TogetheRide, RAINBOWTHON will feature unforgettable performances and appearances by some of the Center's notable supporters as well as Broadway and pop…

 TogetheRide Presents: Talent Show We're searching far and wide for talent to showcase at our annual talent show on April 16th, and we want to see YOU shine! Singing, comedy, reciting poetry, painting, juggling, musical instrument, riding a unicycle, magic, trapeze, family band, and thousands of other ways!  How do you shine? Submission info here…
Showcasing the fiercest fashionistas in our TogetheRide community, special guest performances, and everything you need to know about Drag! with LIVE Special Guest Hosts Sister Roma and Sister Bearonce   Be our guest! Community performances, special guest performances, glitter, wigs and music to dance and sing along to! A peek behind the scenes! Learn how Drag…
Have questions about events? Send us a message at info@togetheride.org – we'd love to hear from you!