Calendar of Events
Check out our calendar for ways to stay connected to your TogetheRide community no matter where you are!

If you missed a broadcast, click here to watch our recordings.

1 event,


Join us for TogetheRide LIVE – May! It's gonna be May! Join TogetheRide LIVE for the latest information, education, and inspiration, in a short, lively, and fun format, that'll help bring you closer to your mileage and fundraising goals. Friday, May 7th, at 1:00 p.m. Pacific, for a TogetheRide LIVE broadcast where we'll learn AND celebrate…
1 event,
TogetheRide In Conversation: Sexual Health Testing & HIV As part of TogetheRide's month long spotlight on testing and tracing join us for a conversation on how San Francisco AIDS Foundation and the Los Angeles LGBT Center use testing as a tool to ensure our individual health, the health of our partners and the health of…
1 event,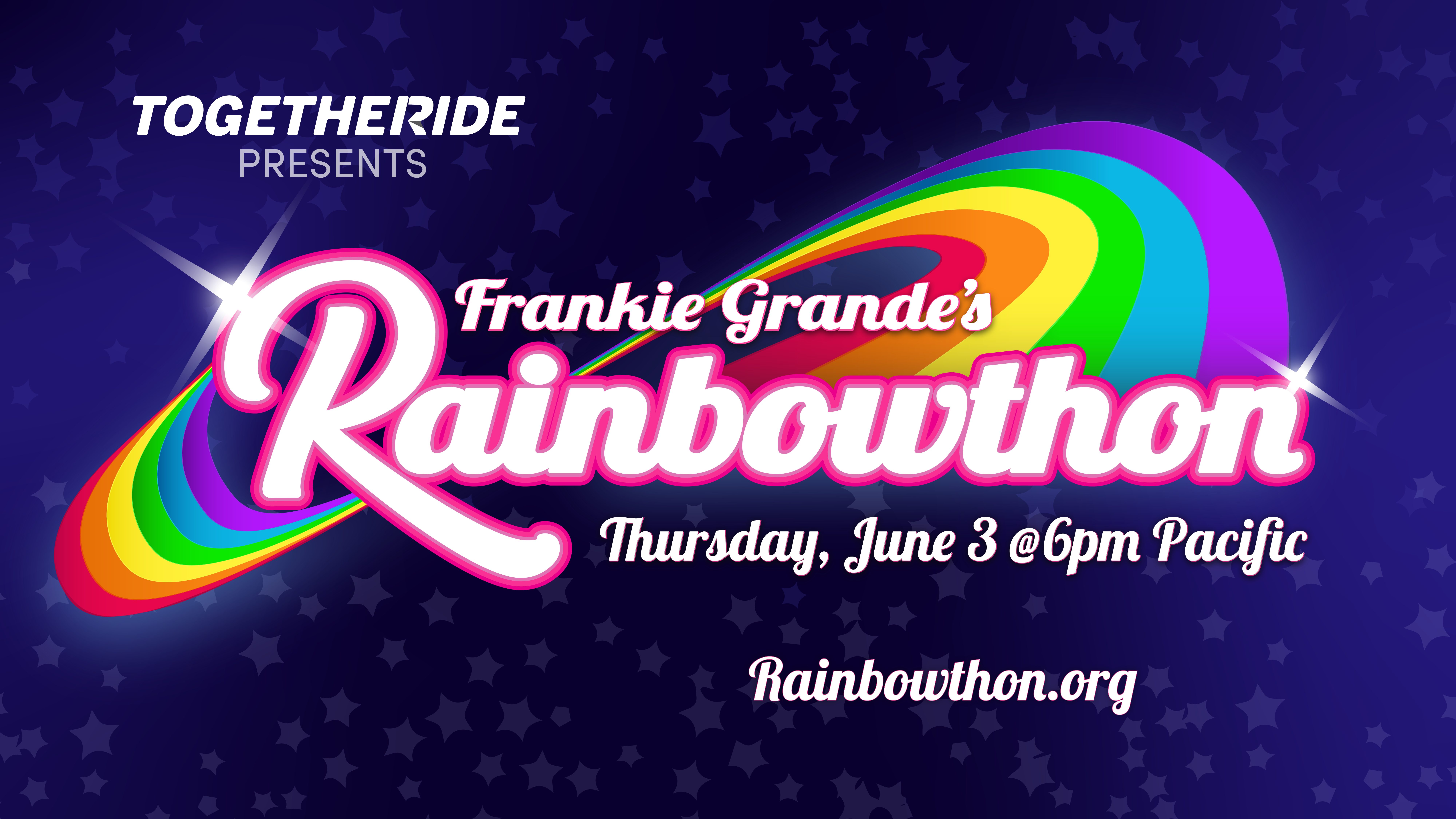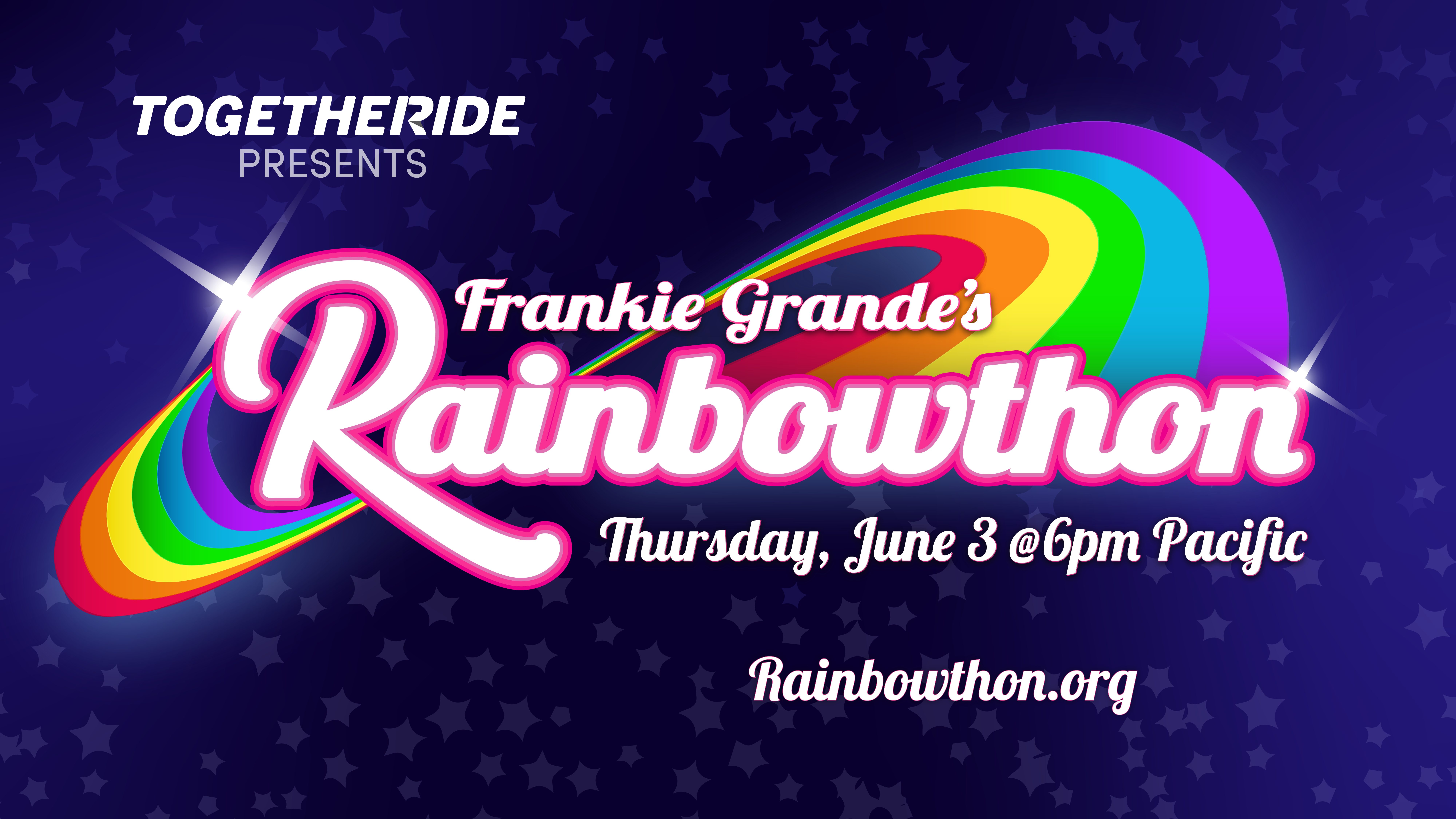 TogetheRide Presents: Frankie Grande's 2nd Annual RAINBOWTHON You won't want to miss the most PRIDEful show on Earth! Hosted by Frankie Grande, and benefitting the HIV/AIDS services of the Los Angeles LGBT Center via TogetheRide, RAINBOWTHON will feature unforgettable performances and appearances by some of the Center's notable supporters as well as Broadway and pop…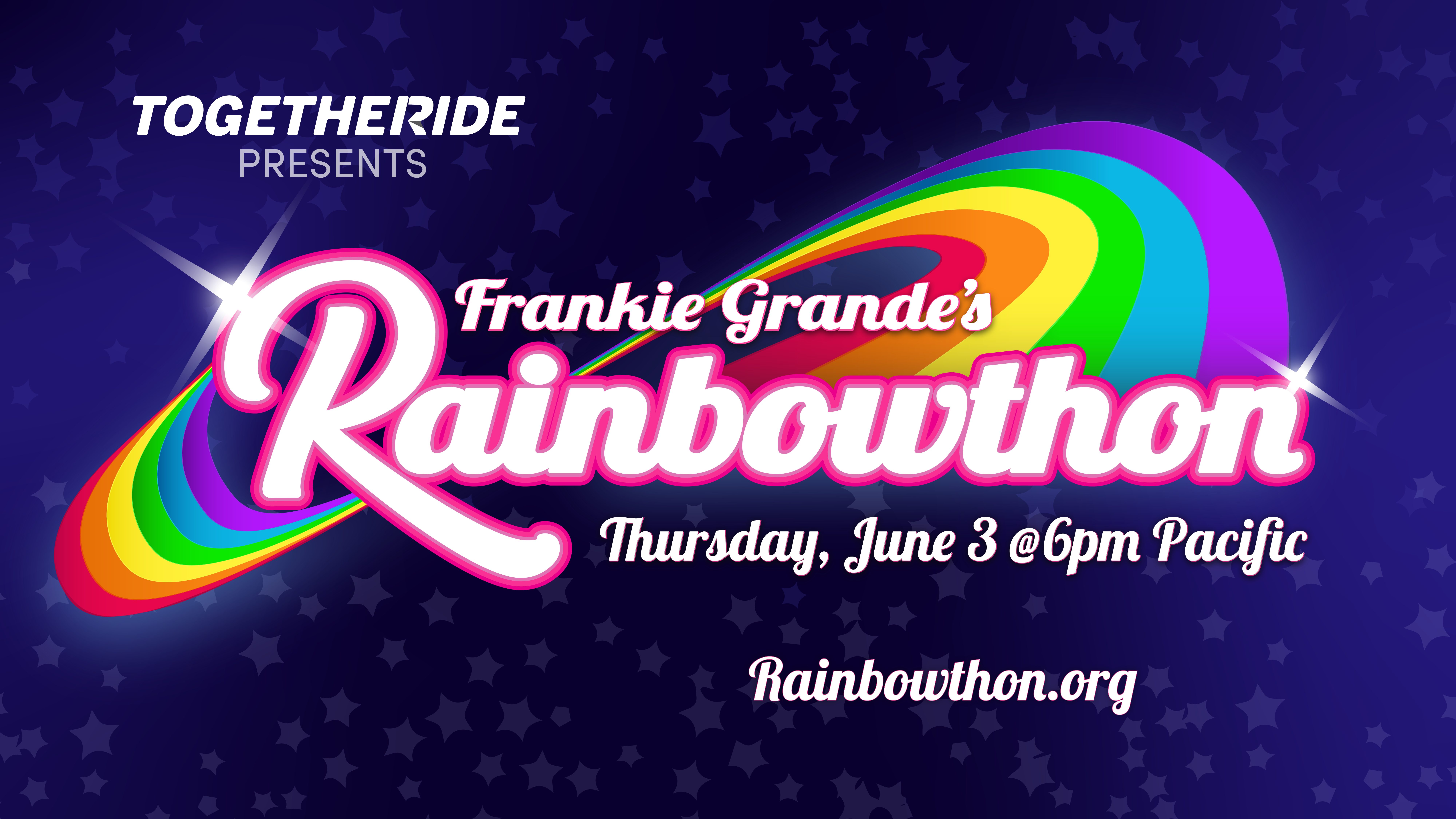 Have questions about events? Send us a message at info@togetheride.org – we'd love to hear from you!